Insulation is the perfect accompaniment to secondary glazing
Don't stop heat going out through your windows to then lose it through the roof. High quality sheep's wool loft insulation will save around 10 per cent on your heating bills, while sloping ceiling insulation is a canny way of thwarting heat loss in traditionally difficult-to-insulate areas.
Eco-friendly sheep's wool loft insulation
In order to keep the heat in your home, we install Thermafleece loft insulation which is made of sheep's wool.
This natural and eco-friendly material has many beneficial properties including a 60 year life compared to 15 years for glass wool, an increase in insulation properties in damp conditions. It's treated with natural borax to prevent damage from pests, is not irritating to skin or respiratory systems, supports British sheep farmers – improving economic resilience – and uses little energy in manufacture.
This excellent loft insulation provides significant heat insulation, keeping your period property toasty in winter and saving on your fuel bills.
We can also install the unique Loftzone flooring system so you can still store your suitcases in the loft.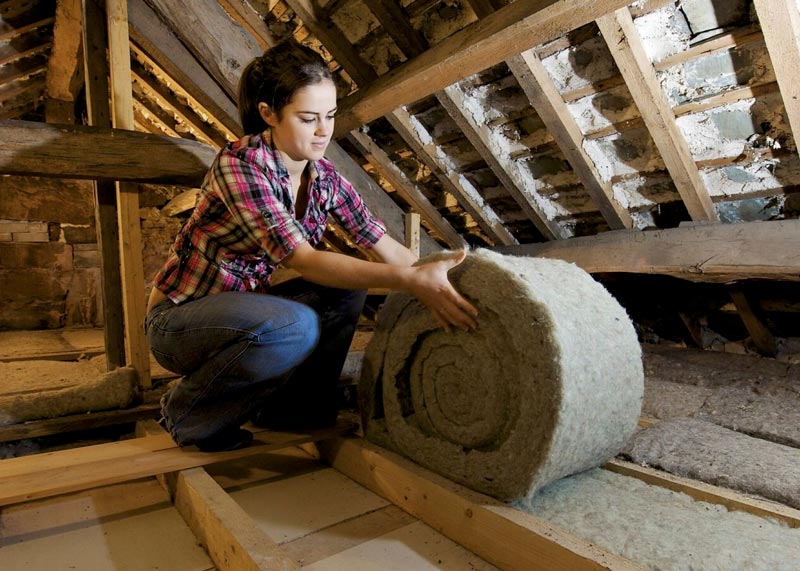 Sloping ceiling insulation
Sloping ceilings in bedrooms and upstairs rooms have very high heat loss per square metre.
This is because they usually consist of a sheet of plasterboard, a 100mm ventilated gap between the rafters, then battens, felt and tiles. If you compare this to an 18-inch wall or 12 inches of loft insulation, it becomes clear how little insulating effect they have, making them responsible for the coldness you'll often find in these rooms. As a minimum of 50mm ventilation is required between the rafters, taking down the plasterboard to insulate behind a sloping ceiling is very expensive and disruptive for little gain. There is another solution, however.
Our sloping ceiling insulation consists of thermal laminate boarding, a high efficiency insulation board with plasterboard attached which is applied to the underneath of the sloping ceilings by screwing through to the rafters.
Gaps around the edges are then filled and the whole area re-plastered. Because the extra material costs little more, 100mm thickness is recommended wherever possible but, if you are limited on head-room, 50mm is still effective.
Since this is labour intensive due to the plastering, sloping ceiling insulation is the fourth most cost-effective insulation measure after draught proofing, loft insulation and secondary glazing. However, it still offers an attractive return on investment in terms of money saved on heating bills, typically in the region of 10% return per year. So if you have covered the other areas first, this is a very attractive next step for warmth, efficiency and saving money.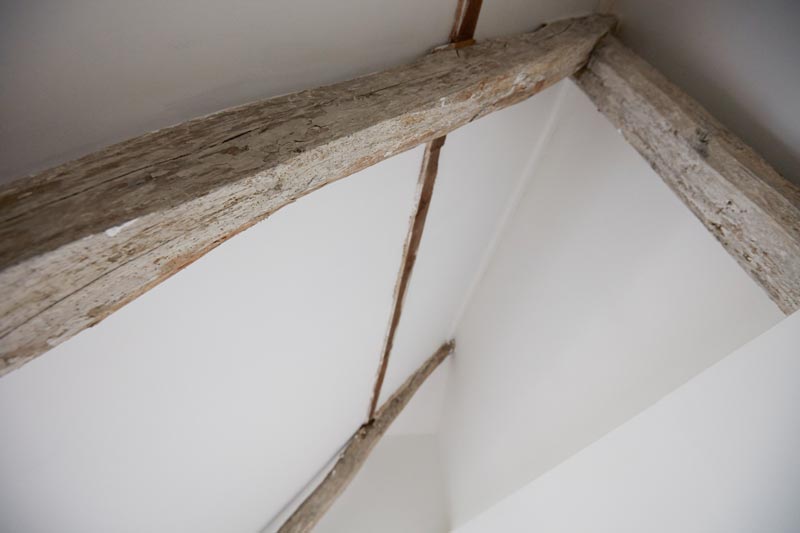 Solutions for Period Homes and Listed Properties
Mitchell & Dickinson has provided our loft insulation solutions to owners of period homes and listed properties across the South West. Our thermafleece loft insulation is ideal for period homes and listed properties, we are based in North Devon and have an office in Bristol. We can supply our thermafleece loft insulation to owners of country homes and traditional period properties across the South West, including Truro, Plymouth, Exeter, Taunton, Bath and Bristol, as well as across the UK.