Reduce your heating bills while staying warmer in winter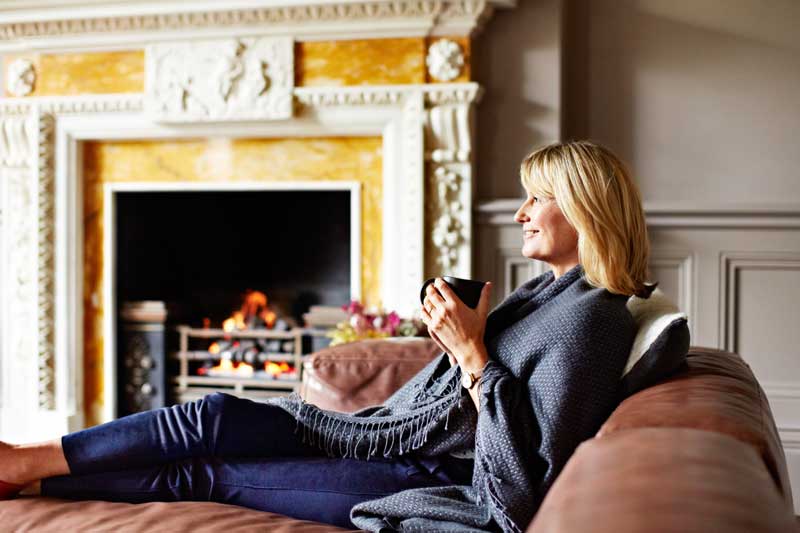 We were recently involved in a study which compared one of our refurbished windows with an Historic England refurbished window. The study states the following: 'In June 2017, WARM Low Energy Building Practice carried out an air test on a Mitchell & Dickinson refurbished window in Exeter. This achieved an air leakage of just 9m3/hr at 50 pascals, a significant improvement on a window refurbished by Historic England, which was reported to have achieved 26m3/hr at the same pressure differential.'
Energy efficiency
Energy efficiency is hugely important to us; our founder Mukti Mitchell is well known for his work encouraging people to lead a low carbon lifestyle, and sustainability and environmental responsibility is a cornerstone of the Mitchell & Dickinson values.
We can't afford to keep using the world's limited fossil fuels at the current rate, for the sake of our planet and our wallets. That's why we've devised a package of window, draught and loft insulation solutions for period and listed properties that reduces heat loss by around one third. Our CosyGlazing Secondary Glazing has been designed to improve the energy efficiency of existing windows and reduces heat loss from single glazed windows by 70 per cent.
Reduce your bills
Since 2010, heating costs have risen by 10 per cent per year. In that year the average British homeowner spent £1,300 on heating, so assuming the same rate of inflation, this looks set to rise to around £3,400 per annum by 2020.
Our package of window, draught and loft insulation costs between £3,000 and £5,000 for the average British home, meaning it usually pays for itself within 4-8 years, representing a financial return of 15-25% per year.
Energy saving solutions for period properties
Our range of secondary glazing solutions have been specifically developed to keep owners of period homes and listed properties warmer, saving on your energy costs. We have dealt with clients across the UK from our base in the South West. Our offices are located in the historic port town of Bideford and Bristol, giving us easy access to clients across Devon, Bath, Bristol and beyond.
Find out more
To obtain further details about our energy saving packages to keep your period home warmer in winter, or to arrange a consultation to discuss your requirements, please get in touch. We will visit your home at your convenience to show you samples, explain our system and discuss your own specific requirements.
We take accurate measurements in order to form a full quotation and energy report, which will show you your potential energy savings. If this meets with your approval, we book convenient dates for installation.
Please note that we require a 50% deposit prior to work commencement, with the balance on completion.